Marriage
"Marriages can do more than merely survive: They can also thrive when couples learn the skills to make their relationship work."
Q. What makes a marriage work?
A. There are many components to make a marriage work such as communication, goals, and problem solving. However, three components of a healthy marriage are Friendship, Passion and Compromise. Friendship is the person who you trust with your secrets, the person you share yourself with, the person you who forgives and does not hold grudges, the person you lean on and is supportive without solving your problems(unless you ask). Passion is the romance, the sensuality, the sexuality of the marriage. And lastly, the ability to yield and agree is Compromise in the marriage. These three components when exerted in a marriage can produce a lasting relationship.
Fagan, Patrick F., Patterson, Robert W. & Robert Rector. (2002) "Marriage and Welfare Reform. The Overwhelming Evidence that Marriage EducationWorks." The Heritage Foundation: Backgrounder #1606.
Couple Value Questionnaire
You know that, "So, what do you do?" and "Where are you from?" are note exactly the most scintillating questions to ask on a date—nor do they actually give you any juicy information about the person sitting across from you. If you really want to know whether you have good chemistry and long-term potential here, you need to probe harder than that. But what kind of questions do you ask? Here five no-nonsense queries that reveal a lot more than they let on.
#1: "If your company gave one-year paid sabbaticals, what would you do for that year?"
#2: "Will you share an embarrassing moment with me?"
#3: "If your house were on fire, what's the one thing you'd make sure to save?"
#4: "What is the biggest misperception people have about you?"
#5: "What's the one life experience you want a do-over on?"
Is This Your Soul Mate? By Amanda May from http://lifestyle.msn.com/relationships/articlematch.aspx?cp-documentid=9708227>1=32023 Article courtesy of Happen magazine, www.happenmag.com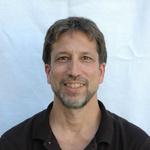 Marriage and Family Therapists (MFTs) are licensed mental health professionals who work with individuals; couples - whether or not married; families of all types; and groups to relieve mental, emotional, and relational concerns of all kinds. MFTs believe that an individual's emotional concerns or issues can be more meaningful and productive when treated within the context of his or her current or prior relationships. MFTs practice early crisis intervention and brief, focused psychotherapy to resolve problems or reduce symptoms quickly. They also have the expertise and skills to work with persons where more intensive, long treatment is necessary. They work in a variety of settings throughout California and the rest of the country providing mental health services, as well as provide services in independent practice. MFTs have minimally acquired two-year masters degrees, 3,000 hours of supervised experience, and have passed two rigorous exams.
I hope you find this website and links useful for you and your spouse.
Dan.
Daniel Burke, MS, LMFT 841 Mohawk Street Suite 250
Bakersfield, CA. 93309
(661) 487-0940
Fax (661) 554-6222